Salem High School Alumni Association Newsletter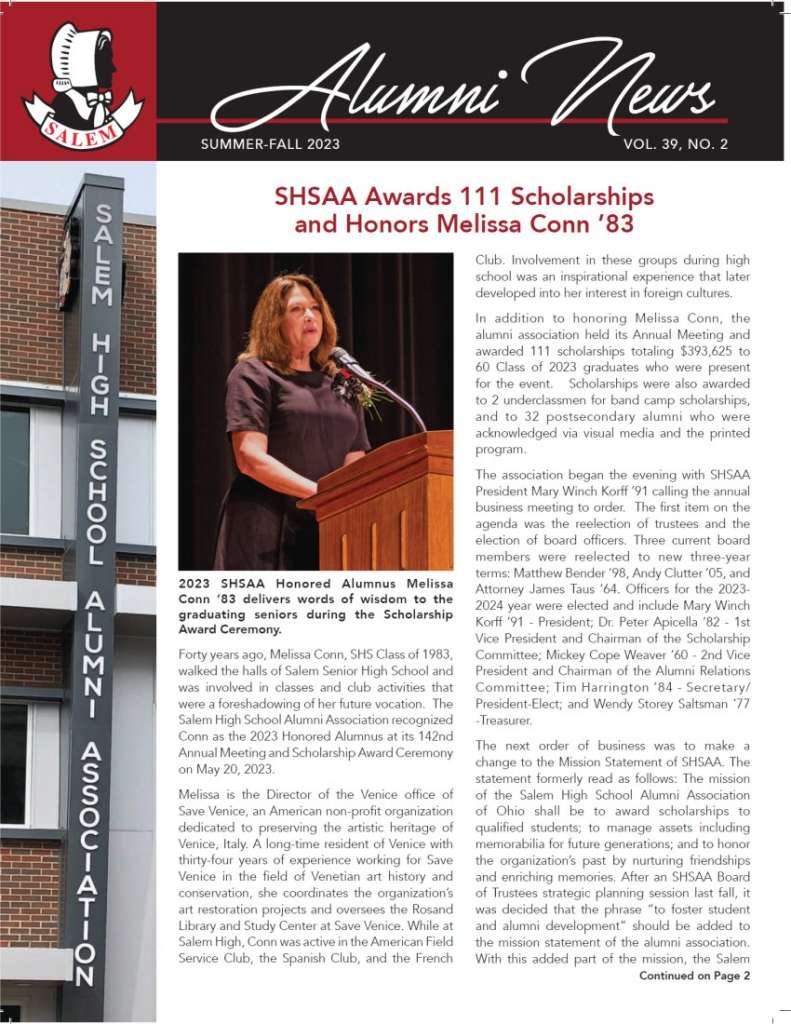 Read Our Latest Newsletter
See All Newsletters (1985 - Current)
View Upcoming Alumni-Sponsored Events
Visit Class Websites
Make a Tax-Deductible Donation to the Association
2023 SHSAA SCHOLARSHIPS - $393,625 in scholarships awarded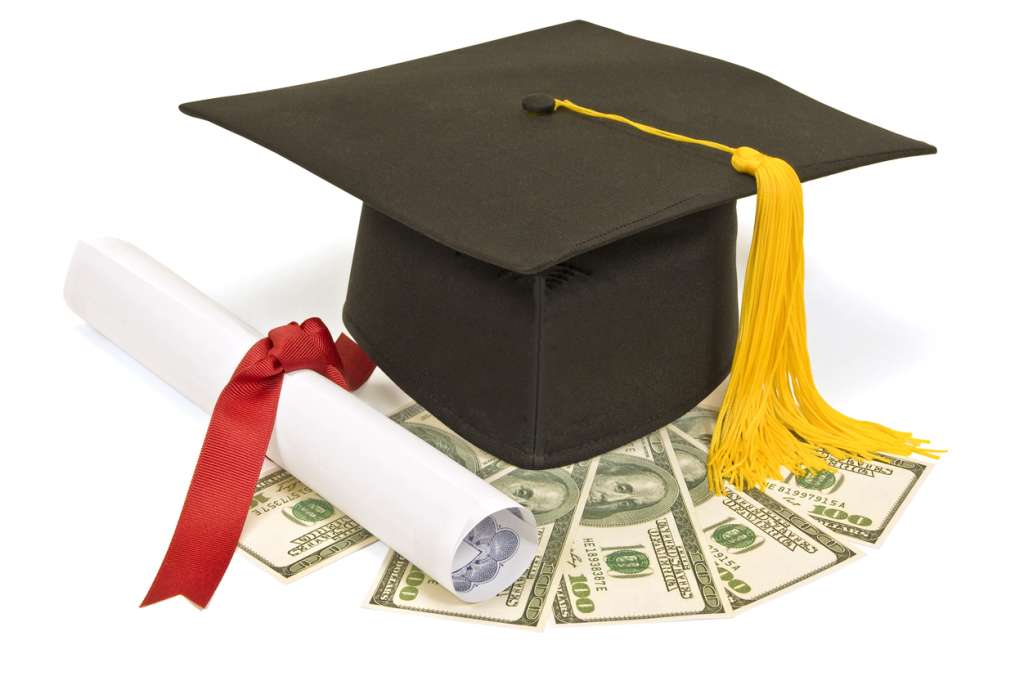 On May 20, 2023, 111 scholarships totaling $393,625 were awarded to 60 Salem High School graduates, 2 underclassmen, and 32 alumni.

Since 1908, the Salem High School Alumni Association has awarded 3,335 scholarships totaling $9,263,322 to 2599 recipients.

We congratulate all Salem High School graduates and postsecondary students on their outstanding accomplishments.

We hope that these scholarships, which have been provided through the generosity of alumni and friends of the association, will help our students pursue their career aspirations.
View Our 2023 Recipients
View & Search Past Recipients
View the 50th Class Reunion Speech
View the Association's Financial Report
Listen to our Alma Mater
2023 SHSAA Honored Alumnus - Melissa Conn '83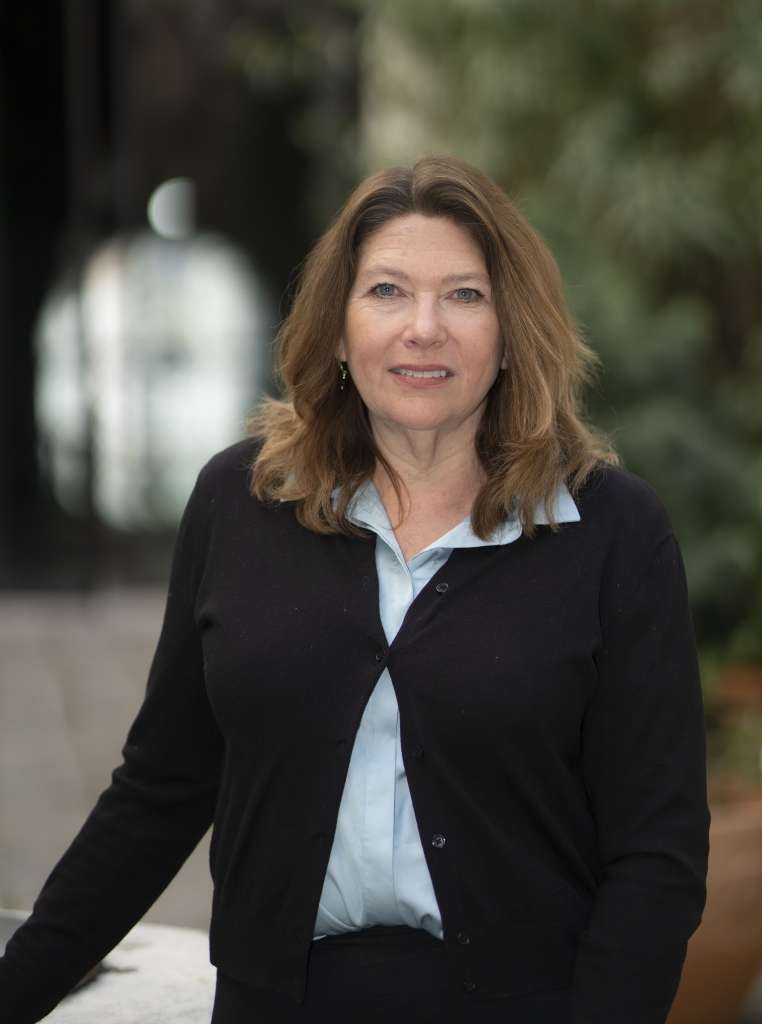 Melissa Conn, Salem High School Class of 1983, has been chosen as the 2023 Salem High School Alumni Association Honored Alumnus.

Melissa is the Director of the Venice office of Save Venice, an American non-profit organization dedicated to preserving the artistic heritage of Venice, Italy.

Melissa was the co-editor and a contributing author of the book Save Venice Inc.: Four Decades of Restoration, published in 2011, and was the managing curator of the 2019 exhibition Art, Faith, and Medicine in Tintoretto's Venice.

Melissa is a member of the Renaissance Society of America and sits on the executive committee of the Association of International Private Committees for the Safeguarding of Venice.

In 2022 Melissa was named the first female honorary member of the Scuola Dalmata di San Giorgio degli Schiavoni cultural confraternity, founded in Venice in 1451.

Read More
See Melissa Conn's Address to the Graduates
View Past Honored Alumni Recipients
Nominate an Honored Alumnus
Quaker Sam Returns!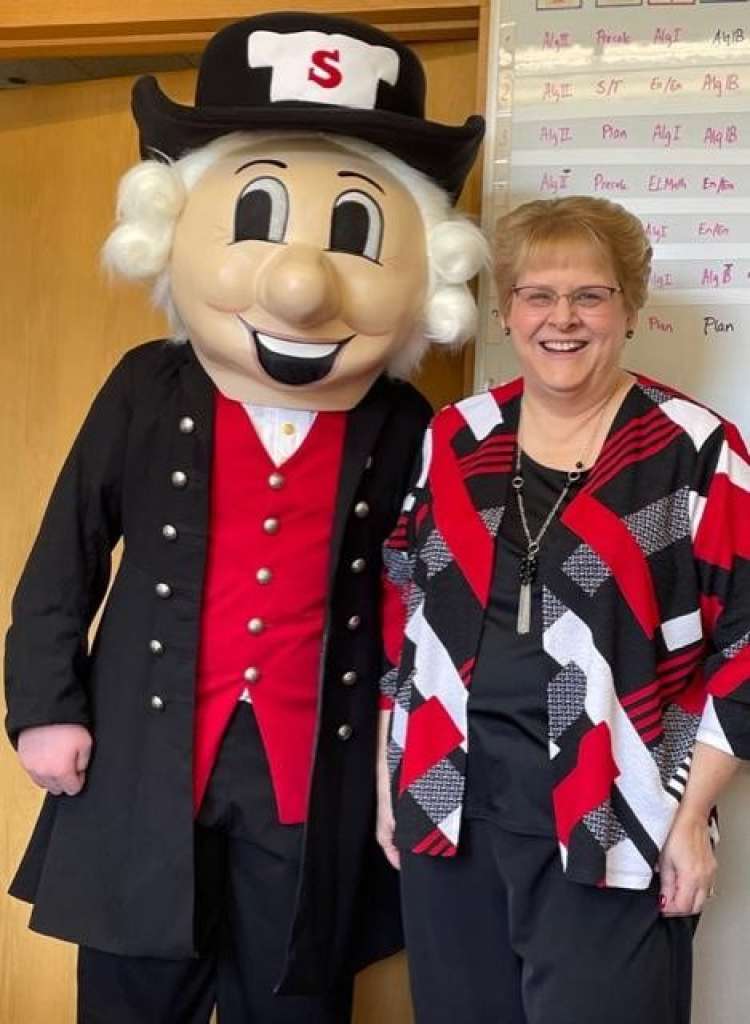 THANK YOU to all our donors who supported bringing back our living Quaker Sam mascot. A listing of those who donated to the Quaker Sam campaign will appear in the Winter/Spring SHSAA newsletter that will be mailed out to alumni and friends by the end of April.

A LIVING QUAKER SAM MASCOT has been missing from school events for nearly a decade. In the last few years, many Salem alumni have been heard to say... "Where is Sam and why isn't he appearing at Quaker sporting events?"

SALEM HIGH SCHOOL ALUMNI ASSOCIATION unanimously agreed to bring Quaker Sam back by purchasing a new costume that would be worn by a Salem High School student at games and occasional community events.

ALUMNI DONATED FUNDS during our "Giving Tuesday" campaign in November and our Valentine's Day campaign in February raising sufficient funds for the mascot costume.

LOVE THOSE QUAKERS!

Visit a Century of Salem High School Memories
We are happy to welcome visitors to the office. Come and explore more than 100 years of Salem High School memories. Visit our newly renovated lobby and a second-floor room featuring the SHS Alumni Art Wall.

Our regular office hours are Monday through Friday from 9 a.m. to 1 p.m. We are also open on select Second Saturdays from 10 a.m. to 2 p.m.

Alumni and friends may also call the office at 330-332-1427 for assistance and to request an afternoon or weekend visit.

The SHSAA Mission Statement:
The mission of the Salem High School Alumni Association of Ohio shall be to award scholarships to qualified students, manage assets including memorabilia for future generations, foster student and alumni development, and honor the organization's past by nurturing friendships and enriching memories.

Send Us a Message
A Century of Giving -
Recognizing Generosity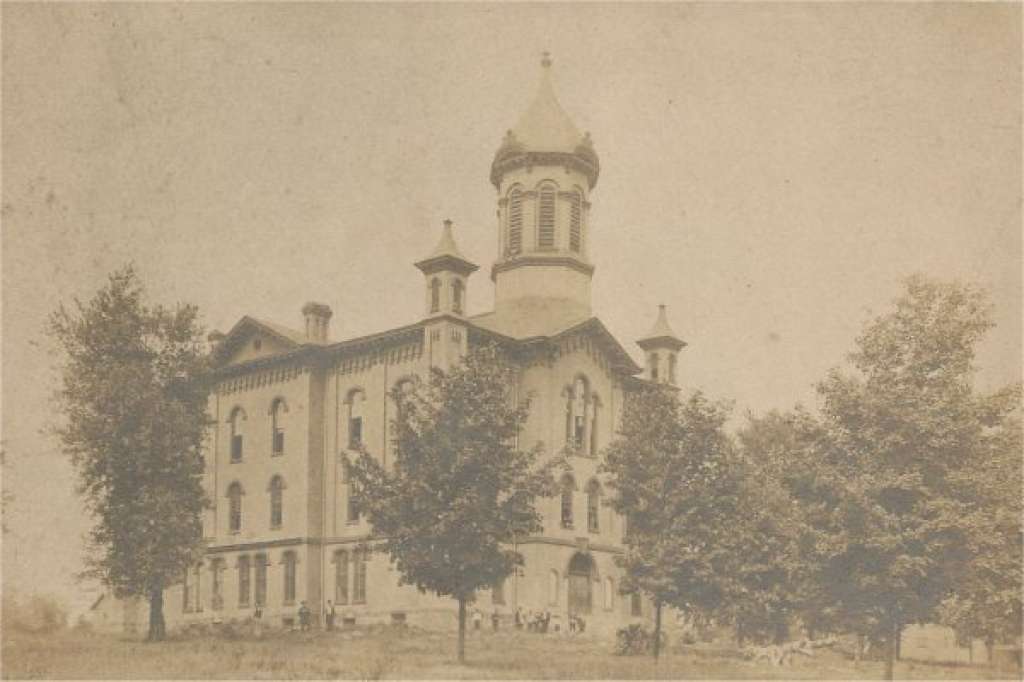 The Salem High School Alumni Association Societies recognize the generosity of our donors who have made a difference in the lives of Salem High School graduates for more than 100 years.

For more information, please contact us at 330-332-1427.


Read More
View Our Generous Donors
Make a Tax-Deductible Donation to the Association
Upcoming Gatherings, Events, and Reunions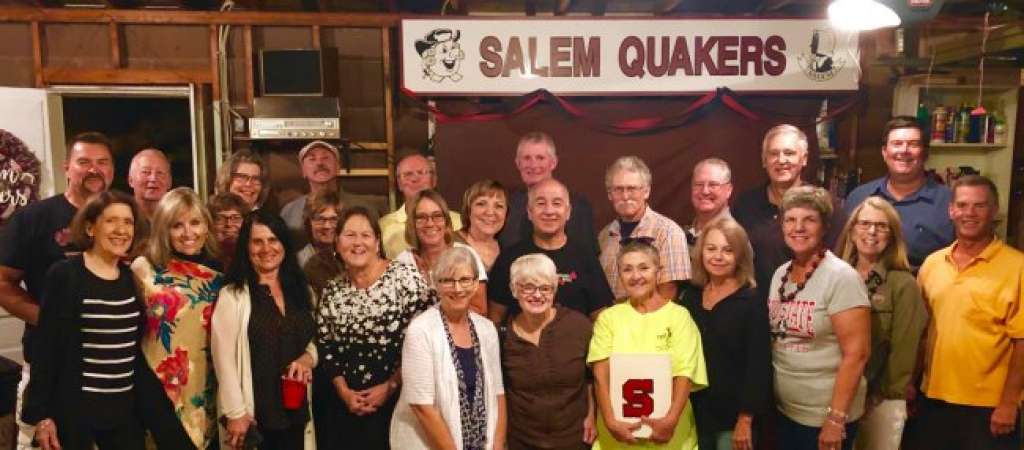 Planning a reunion or gathering of alumni? Let us know what you have planned, and we will post it for others.


View Upcoming Alumni-Sponsored Events
Visit Class Websites
Read Guide to Class Reunions
Send Us a Message
Search for Past Alumni and
Browse Salem High School Yearbooks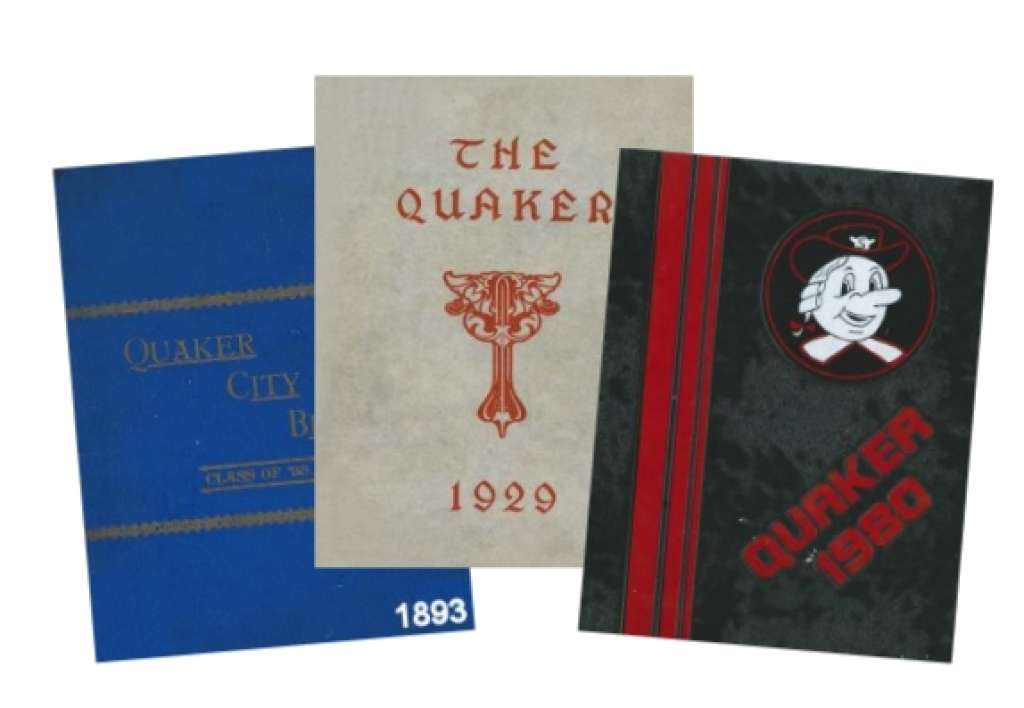 Our database includes 20,000 alumni from as far back as the first graduation class of 1865.

We also have an extensive collection of Salem High School yearbooks back to 1893 both online and at our office.

Search for Alumni by Name or Class Year
Browse Salem High School Yearbooks (1893 - 2014)
Read Salem Quaker Newspapers (1902 - Current)
See Sketches from Our Early Yearbooks
Alumni Remembrance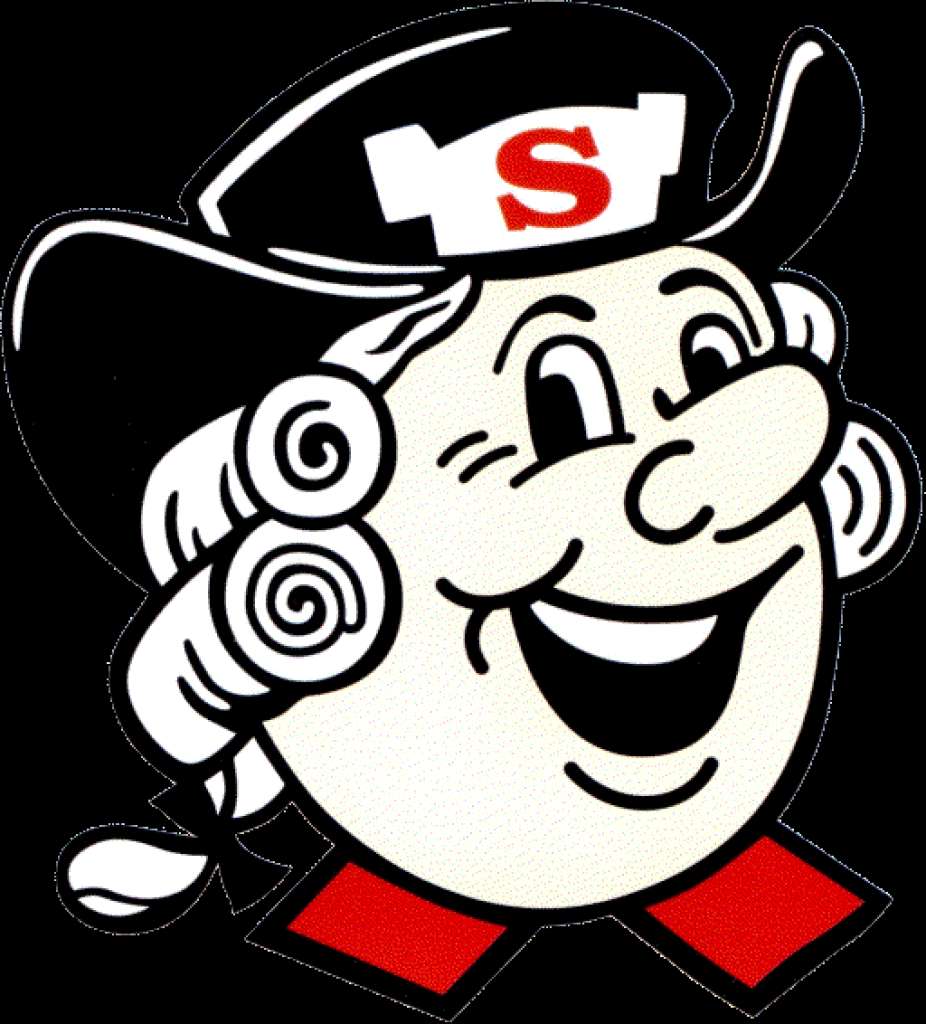 We honor our past members and look forward to our future.

The Salem High School Alumni Association has a database of more than 20,000 alumni dating back to the first graduating class of 1865.

Consider a memorial donation which will help fund our scholarships for the benefit of future alumni.

Memorial Society recognition is bestowed on individuals or families who have given or bequeathed funds or for whom memorial donations have been made totaling at least $10,000 but less than $100,000.

Named Scholarships and higher-levels of recognition are bestowed for donations of $100,000 or more.


View Our Alumni Remembrance Section
See Our Recognition Societies
Make a Tax-Deductible Memorial Gift
Alumni in the Military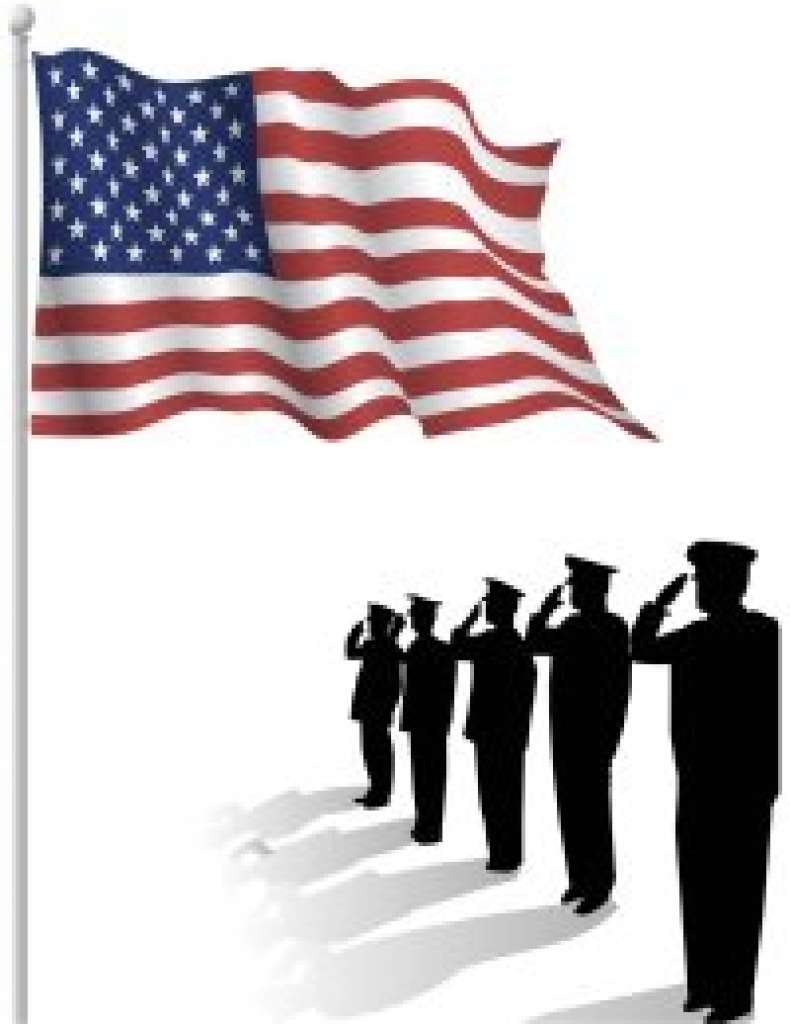 Salem High School Alumni Association is proud of the rich military experience of our alumni.

We have information on hundreds of alumni who have served in the military.

Feel free to search and admire the distinguished careers and accomplishments of our alumni.

Please encourage other alumni or their families to submit their military information.




Alumni in the Military
Provide Your Personal or Family Member's Military Information.